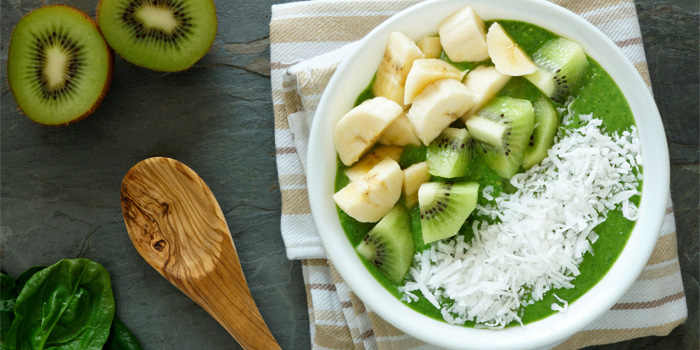 Smoothie Bowls are hot right now and it's easy to see why. I love power-packing my morning with a dense dose of daily nutrition and knowing that I've started my day off with a filling meal. This green smoothie bowl looks HEALTHY but tastes SO good! Switch up your smoothie routine by combining your favorite greens into a delicious and vibrantly colored smoothie bowl. I used spinach, but you could swap in arugula, watercress, or kale. Shakeology makes it even more nutritious, so you can feel extra good about your morning meal or your afternoon snack. Eating your veggies has never been so easy, or so tasty!
Total Time: 10 min.
Prep Time: 10 min.
Cooking Time: None
Yield: 1 serving
Ingredients:
¾ cup almond milk
1 scoop Vanilla Shakeology
1 cup raw spinach
1 cup ice
¼ large banana, cut into thick slices
1 medium kiwi, peeled, cut into thick slices
2 Tbsp. unsweetened shredded coconut
Preparation:
1. Place almond milk, Shakeology, spinach, and ice in blender; cover. Blend until smooth.
2. Place smoothie in a medium bowl. Top with banana, kiwi, and coconut; serve immediately.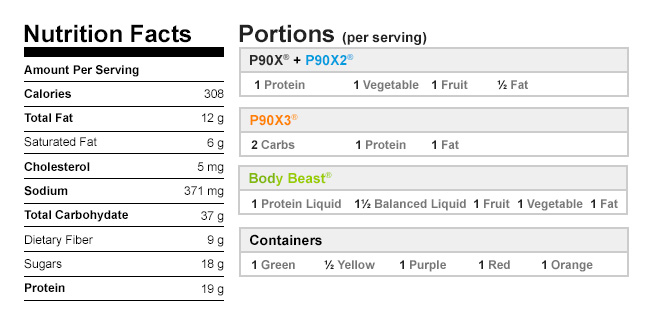 Recipe Adapted from Beachbody.com blog