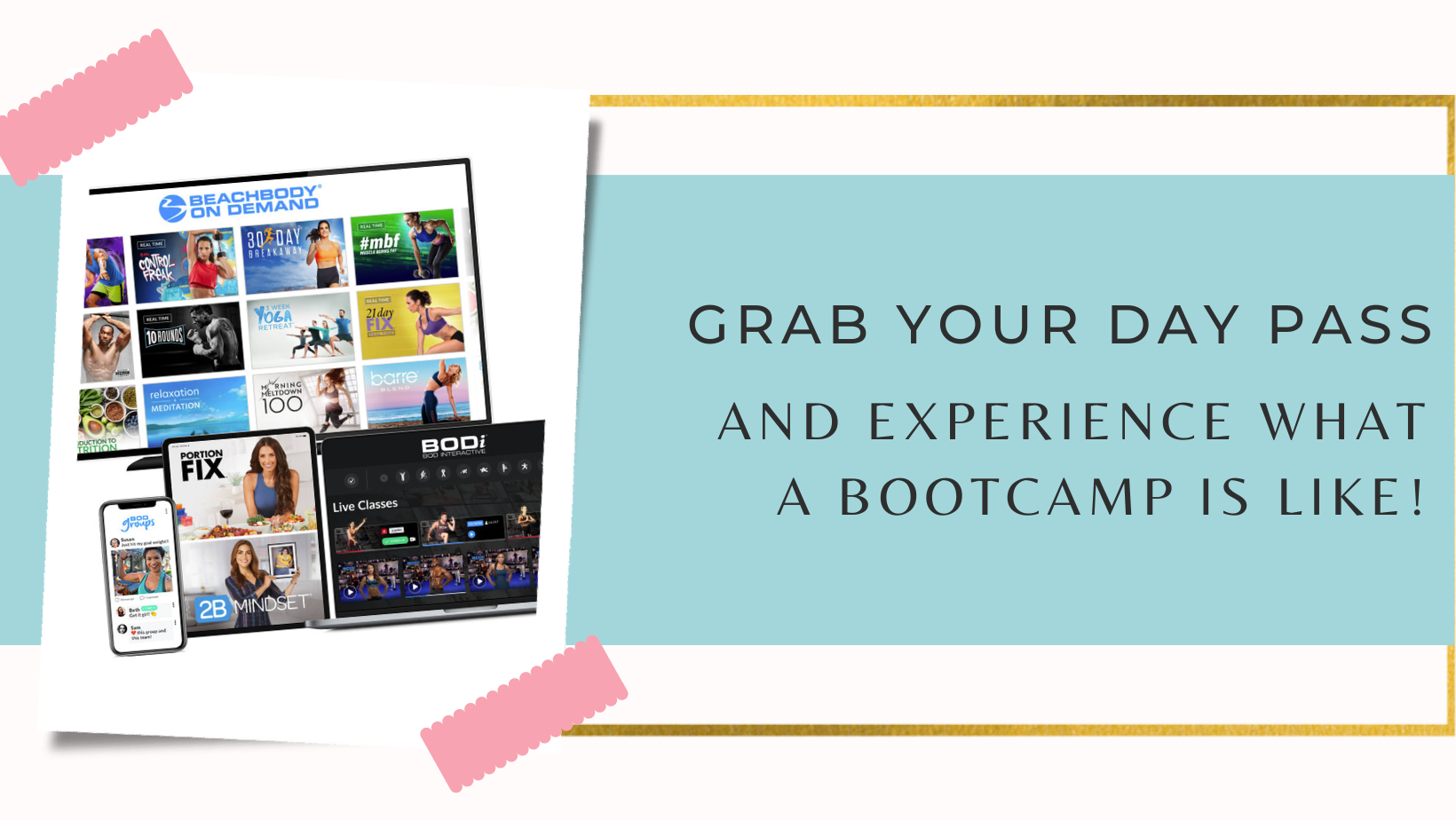 Have you been wanting to start your health journey or become a coach but want to try out my fitness and nutrition system first and what it would be like in one of our bootcamps?
In this ONE DAY ONLY group we will have fun trying all sorts of new workouts and recipes for $7!! We will:
– have prizes for participating and fun challenges throughout the day
– 24 hour access to every workout program and our new live workouts
– and access to my favorite nutrition program and recipes!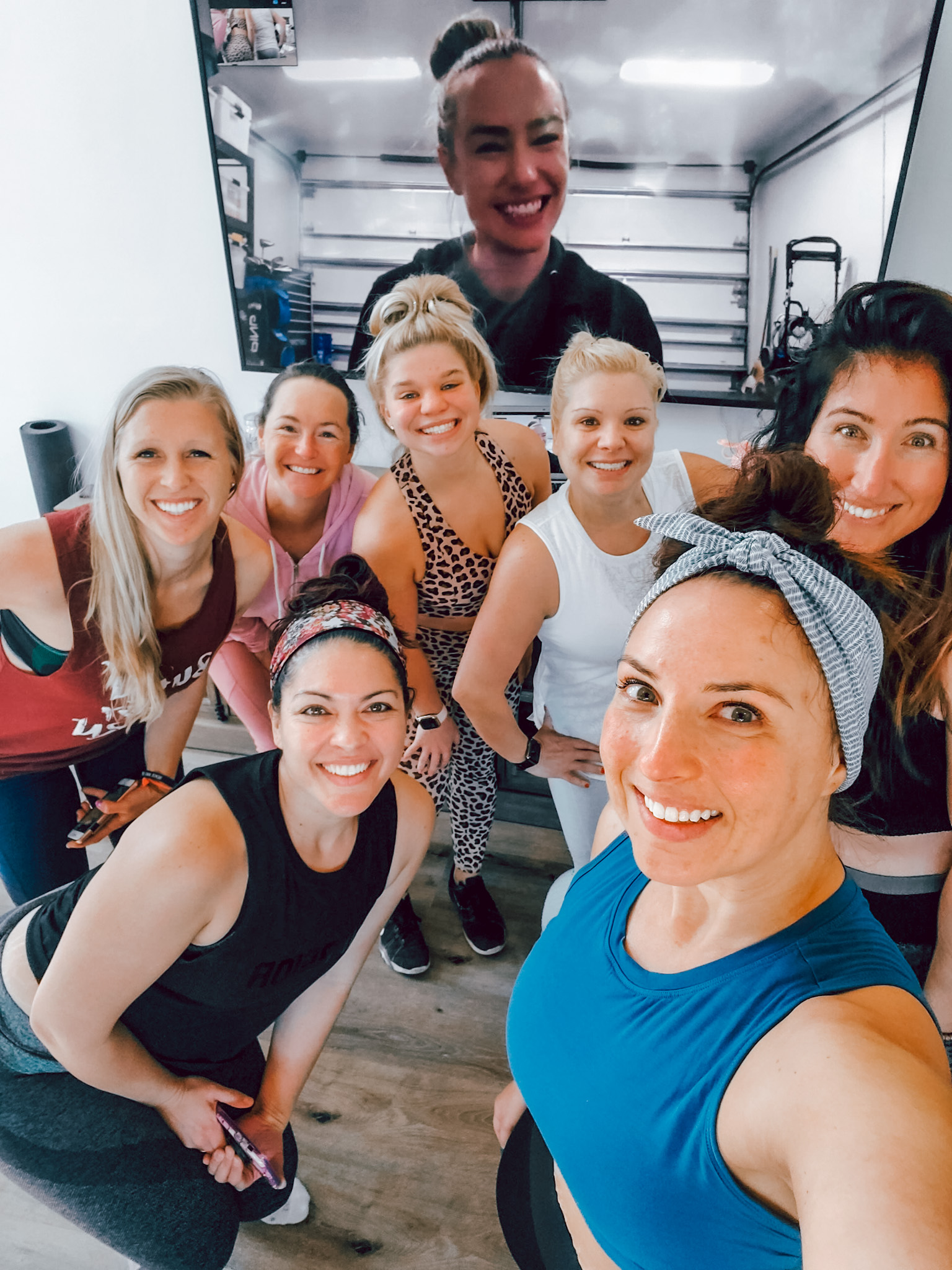 More Details:
With your BODi Day Pass, you not only have 24 hours to experience live and on-demand classes, you can also access over 75 results-driven workout programs on Beachbody On Demand. Access through any Beachbody On Demand supported-device, excluding the MYX II bike.
You must activate your BODi Day Pass within 7 days. Once activated you have 24 hours to use it.
BODi
IMMERSIVE, INTERACTIVE FITNESS You'll get access to daily live and on-demand classes that immerse you in the group exercise experience and bring fitness to life. With powerfully motivating trainers and the highest production values, BODi creates a fitness space you'll want to return to again and again.
New content added daily
Work out live with your favorite Beachbody Super Trainers and top certified instructors
Choose from indoor cycling, barre, cardio/HIIT, core, strength, bootcamp, yoga, Pilates, and more
Sweat to curated music playlists featuring top hits by the original artists
Join the BODcast™ to see yourself and others on-screen, and get shout-outs and form corrections from your trainers
Schedule your workouts for extra accountability
INDOOR CYCLING AS POWERFUL AS THE STUDIO EXPERIENCE The energy of the best studio cycling classes, streamed into your living room.
Live and on-demand rides featuring curated playlists of top hits
Use the professional-quality MYX Bike (sold separately) to get personalized heart rate-based training that's seamlessly integrated into the BODi platform
NEXT-LEVEL NUTRITION Get unlimited access to our premium nutrition programs Portion Fix and 2B Mindset.
New recipes and meal plans every month
Ongoing nutrition support and expert advice
Exclusive community groups to connect with others on your journey
BEACHBODY ON DEMAND
FITNESS You'll get online access to complete fitness programs designed for every body type and fitness level. Beachbody On Demand has helped millions of people transform the way they look and feel.
Instant streaming access to 1,500+ Beachbody® workouts through any laptop, tablet, smartphone, or TV
Yoga, cardio, dance, strength, resistance training, and more
Workout calendars and progress trackers
NUTRITION You'll reach your goals faster if you fuel your body right. We provide the tools to make healthy nutrition easier.
Easy-to-follow program meal plans
Meal prep tips
Hundreds of delicious recipes
SUPPORT TO HELP YOU SUCCEED The key to success is to stay accountable, stay motivated, and stick with it all the way. The Beachbody On Demand + BODi community is a vital resource for daily inspiration.
Support and accountability from a free Coach
Stay motivated with BODgroups®, your Coach's private health and fitness community
Schedule BODi classes with your BODgroups and friends so you can all work out together