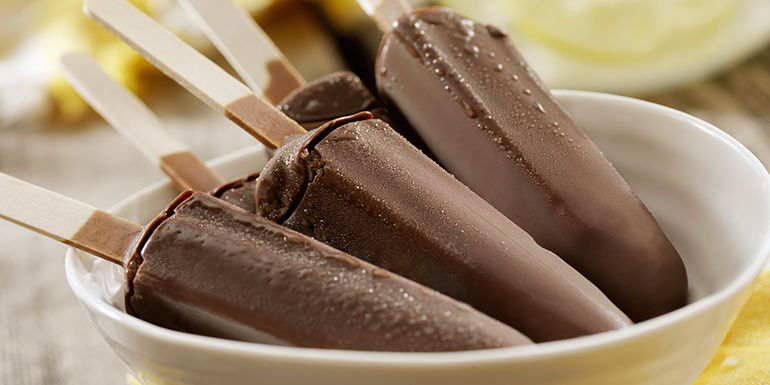 Some things were just meant to go together: oatmeal and raisins, strawberries and cream eanut butter and chocolate. These Peanut Butter Fudgy Pops blend the latter two made-in-heaven flavors into ice-cold pops that taste like a peanut butter cup on a stick — without the truckload of fat and sugar to weigh you down.
Most better-for-you popsicles are usually fruit-based, but these offer something a little creamier. Blend and freeze just three ingredients – Chocolate Shakeology, peanut butter, and milk — and you'll be enjoying a satisfying, healthy treat that also has 9 grams of protein.
Peanut Butter Fudgy Pops
Total Time: 3 hrs. 10 min.
Prep Time: 10 min.
Cooking Time: None
Yield: 4 servings
Ingredients
1 cup reduced-fat (2%) milk
1½ scoops Chocolate Shakeology
1 Tbsp. all-natural peanut butter
Preparation
1. Place milk, Shakeology, and peanut butter in blender; cover. Blend until smooth.
2. Pour evenly into four ice pop molds; freeze until hard.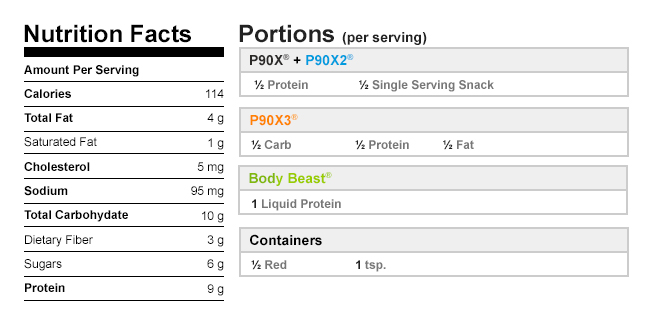 *recipe adapted from Teambeachbody.com