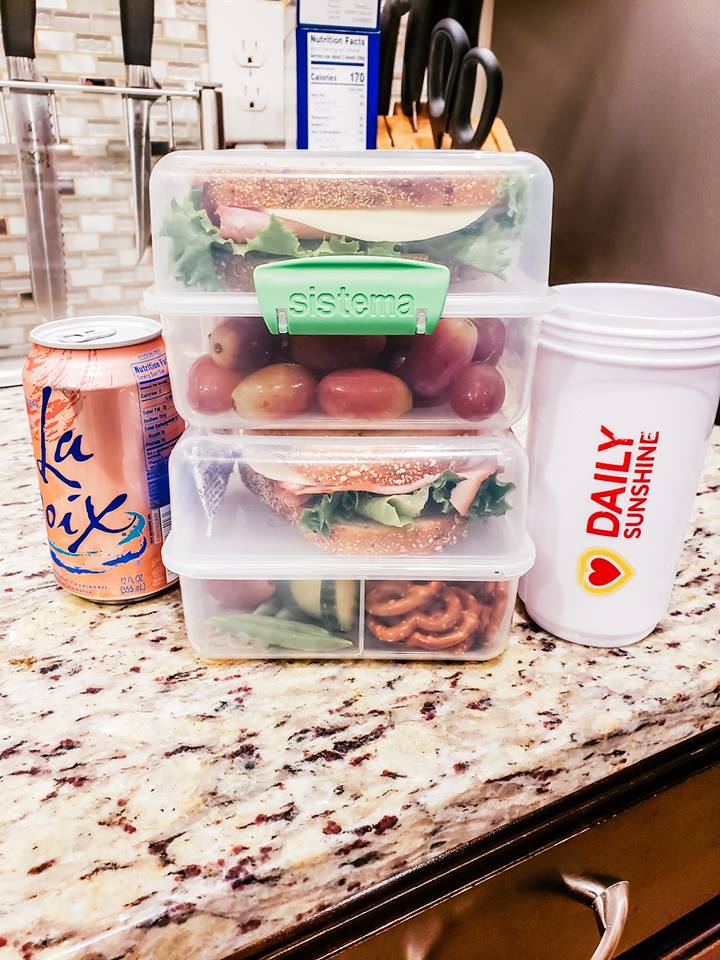 I am taking back control…

there comes a certain point when convenience starts to take over and buying lunch every day becomes habit… and soooo out of our control of what the kids eat.
I decided to take back the control ( and cheaper on my wallet) to make the kids lunch every day. They choose what veggie or fruit they want and what silly food (pretzels or chips), and get a sandwich with lettuce that looks like something made by a deli lol.
it only takes a few minutes to make and your wallet and kids health will thank you