I cannot wait for this program by Super Trainer Megan Davies!! You may recognize her as the winner of The 20's or the trainer of Clean Week. And her full length program is FINALLY here!!! Not just one program, but TWO!!
Muscle Burns Fat and Muscle Burns Fat Advanced.
"People are always asking me the secret to losing weight for good and getting a seriously toned physique. The answer is easy because it's so simple — no matter your goals, you need resistance training. Using weights will challenge your body, causing it to consume more energy and, in turn, burn more fat," says Megan.
"Progress isn't always pretty, so get ready to be drenched in sweat and working hard to give me everything, every move. If at the end of three weeks you don't feel ready to step up to #mbfa, do #mbf again all the way through, and then take on #mbfa," she adds.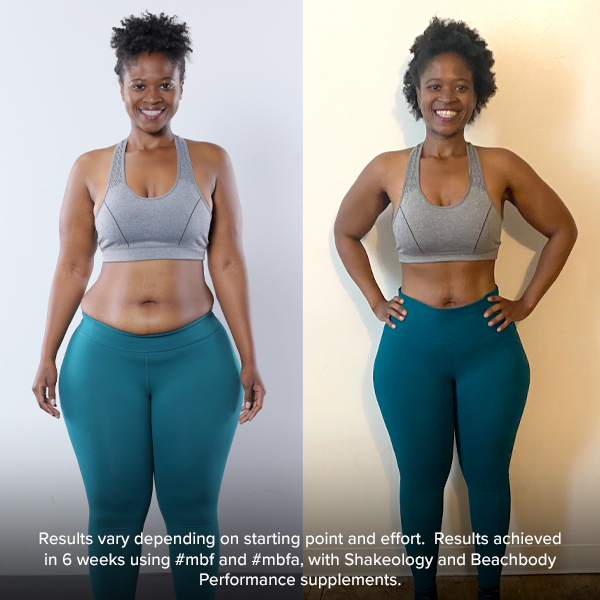 So, What is #mbf and #mbfa?
#mbf Muscle Burns Fat and #mbfa Muscle Burns Fat Advanced are two three-week programs that incorporate strength training and cardio to help you build muscle and burn fat, with full-body workouts that are set to the beat of the music.
With simple moves you'll learn quickly, you can let the tempo set your pace and drive your intensity for a total-body burn that will get you sweaty and spent.
"I created both programs to be done back-to-back," Megan explains. "Ideally, you'll start on a Monday, and commit to finishing 21 workouts. Crush the first three weeks, and you can move on to #mbfa, where I dial-up the intensity and really push your results to the next level — plus there's a whole new challenge called Megan Minutes. Your goal is to do a set number of reps in 1 minute using your heavy weights. Don't quit on me!"
Nutrition is a key part of all six weeks."Here's the catch," Megan says. "You can't starve yourself. Building muscle and getting toned takes FUEL. I know it sounds counterintuitive, but you have to eat to lose weight. That includes the use of Shakeology and Beachbody Performance."
Ready to learn more on how YOU can grab your hands on the VIP access to these programs in July and get details as they release?
Fill out the form below!