Egg salad is one of those tricky foods that seems healthy. It's made from eggs and it's got the word salad right there in the name, but mayonnaise is the glue that holds it together and turns it into the creamy spread you know and love.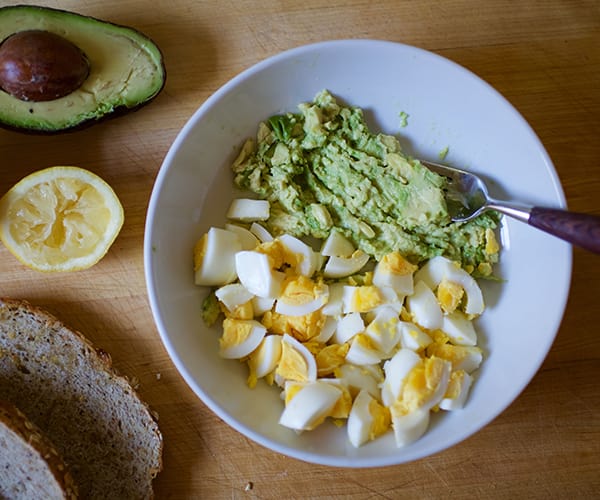 But you know what makes a great substitution for mayo? Mashed avocado. It provides the same creamy texture, with a healthy dose of monounsaturated fat (that's the good kind) and gives you another twist on avocado toast. We added lemon juice to bring a touch of bright acidity to the dish and to help prevent the avocado from turning brown.
Here are a few other variations to try: Dress up the avocado egg salad with some fresh, cracked pepper or a sprinkle of smoked paprika. Cut up some cherry tomatoes, green onions, or jalapeño slices and throw them into the mix. Swap out the toast for a whole grain tortilla and top it with salsa. Skip the toast and dip into the salad with whole grain crackers, endive leaves, or celery stalks. Going grainless? Enjoy it in lettuce cups!
Avocado Egg Salad Toast
Prep time
Ingredients
8 large hard-boiled eggs, coarsely chopped
1 ripe medium avocado, slightly mashed
2 Tbsp. fresh lemon juice
½ tsp. sea salt (or Himalayan salt)
4 slices low-sodium sprouted whole-grain bread, toasted
1 cup watercress
Instructions
Combine eggs, avocado, lemon juice, and salt in a medium bowl; mix well.
Spread ¼ of egg mixture onto each slice of toast.
Top evenly with watercress.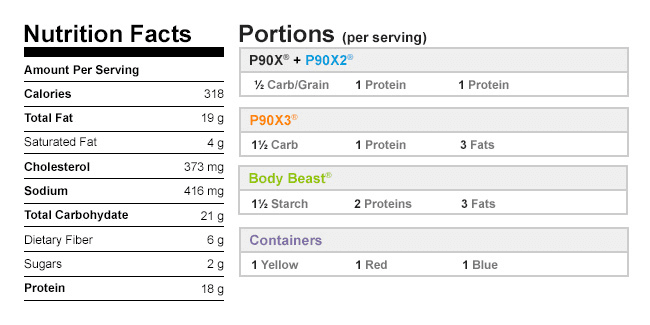 *Recipe adapted from Beachbody.com