The next time you're jonesing for a sweet treat, try this easy Cinnamon Bananas recipe. It's made with naturally sweet bananas, healthy spices like cinnamon and nutmeg and uses a touch of honey.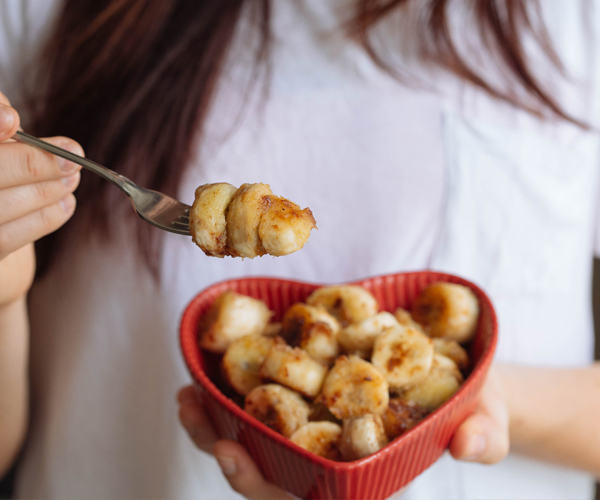 Total Time: 21 min.
Prep Time: 15 min.
Cooking Time: 6 min.
Makes 4 servings, about ⅓ cup each
1 – PURPLE
Ingredients:
2 tsp. raw honey
1 tsp. ground cinnamon
¼ tsp. ground nutmeg
Nonstick cooking spray
2 large ripe bananas, cut into ½-inch slices
Instructions:
1. Combine honey, cinnamon, and nutmeg in a small bowl; mix well. Set aside.
2. Heat medium nonstick skillet, lightly coated with spray, over medium-high heat.
3. Add bananas; cook, gently stirring, for 2 to 3 minutes.
4. Add honey mixture; cook, gently stirring, for 2 to 3 minutes, or until bananas are well coated and soft.
5. Serve immediately.
Tip: Use a nonstick coconut spray for additional flavor.