Everyone deserves dessert now and again. But with these brownie cupcakes you're actually having a treat that is PACKED full of healthy goodness. Rather than using flour, chickpeas are the secret weapon of these yummy cupcakes. And you may think that the frosting is full of sugars, but it only has four ingredients…with one of them being Shakeology! Give these a try…you'll be surprised at how delicious they are!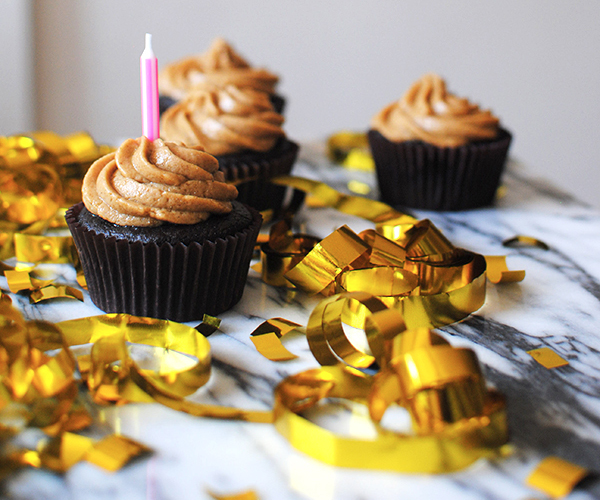 Flourless Brownie Cupcakes With Peanut Butter Frosting
Ingredients
1 (15-oz.) can chickpeas (garbanzo beans), drained, rinsed
3 large eggs
⅓ cup + ¼ cup pure maple syrup, divided use
⅓ cup unsweetened cocoa powder
1 tsp. baking soda
3 Tbsp. coconut oil, melted
1 tsp. pure vanilla extract
¼ cup all-natural peanut butter
¼ cup unsweetened almond milk
⅔ cup Vanilla Shakeology
Preparation
1. Preheat oven to 350° F.
2. Prepare 12 muffin cups by lining with muffin papers or coating with nonstick cooking spray; set aside.
3. Place chickpeas, eggs, ⅓ cup maple syrup, cocoa powder, baking soda, coconut oil, and extract in blender or food processor; cover. Blend until smooth.
4. Divide batter among 12 prepared muffin cups.
5. Top each cupcake with about four chocolate chips; push into batter.
6. Bake for 17 to 20 minutes, or until toothpick inserted in center comes out clean.
7. Cool completely and enjoy!
8. To make frosting while cupcakes are baking, whip peanut butter in a medium bowl; beat on medium speed for 1 to 2 minutes, or until creamy.
9. Add almond milk; beat until well blended.
10. Add Shakeology; beat until well blended, scraping bowl occasionally.
11. Slowly add remaining ¼ cup maple syrup while beating on medium speed. (If frosting is too stiff, add 1 to 2 tbsp. additional almond milk.) Set aside.
12. Once cupcakes are cool, evenly spread with frosting.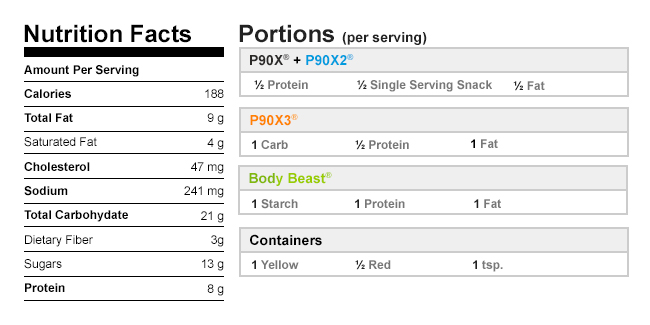 *recipe adapted from TeamBeachbody.com