Sometimes you need a quick sweet treat that's not going to completely derail your healthy eating. These are so delicious you'll definitely want more than one! They are a cinch to make and freeze well, if you wanted to double the recipe!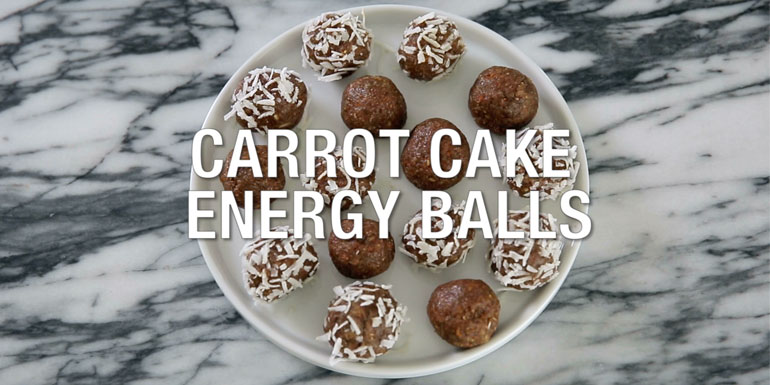 Total Time: 15 min.
Prep Time: 15 min.
Cooking Time: None
Yield: 15 servings, 1 ball each
Yellow – 1
Ingredients:
1½ scoops Vanilla Shakeology
½ cup old-fashioned rolled oats
⅓ cup all-natural smooth almond butter
4 Medjool dates, coarsely chopped
¼ cup raw walnut pieces
¾ cup shredded carrots
½ tsp. ground cinnamon
¼ tsp ground cloves
¼ tsp ground ginger
Preparation:
1. Combine Shakeology, oats, almond butter, and dates in food processor; pulse until dates are incorporated.
2. Add walnuts, carrots, cinnamon, cloves, and ginger; pulse until just blended.
3. Roll into fifteen balls, about 1-inch in diameter each. Store in refrigerator.